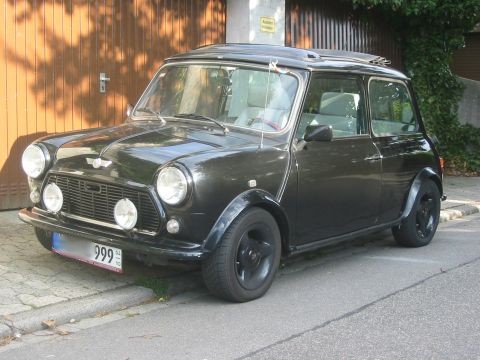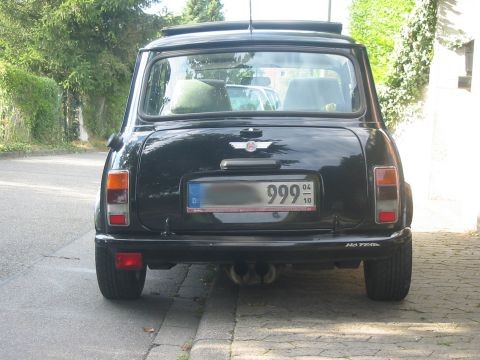 This was my first Mini - "Oskar" - this is how it starts (youŽll never forget your first mini.....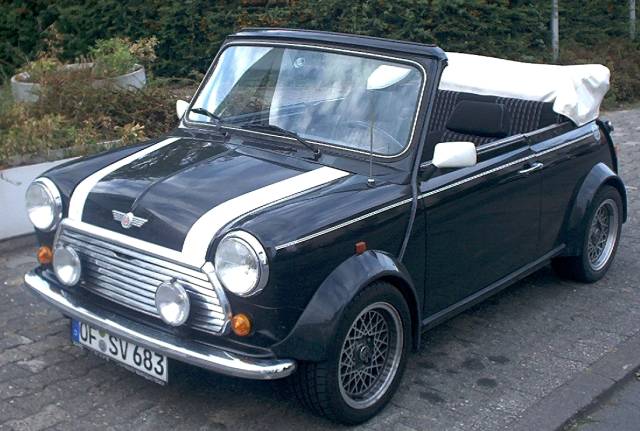 This is my second Mini - it looked like that when I bought it in 2003 (after my first Mini fataly encountered a Toyota).
In between, I changed a lot - the ugly Stripes are off, the original interior had to yield place to my grey Recaro-Leather interior. Mirrors, folding top and tarpaulin are now black. Under Carriage is completely changed (Spax, negative arms etc.) and so on....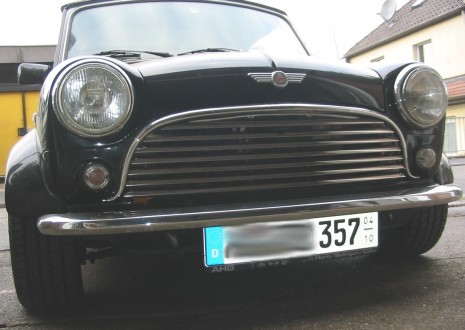 ...and today like this:
a first photo after the alteration...